Reunion 2015 Spinner Dinner - Police style Rogues Gallery
Table #1 please identify T1 P8 the male face in the upper right corner

Table #2 complete

Table #3 un-named P6 P9 P10

Table #4 complete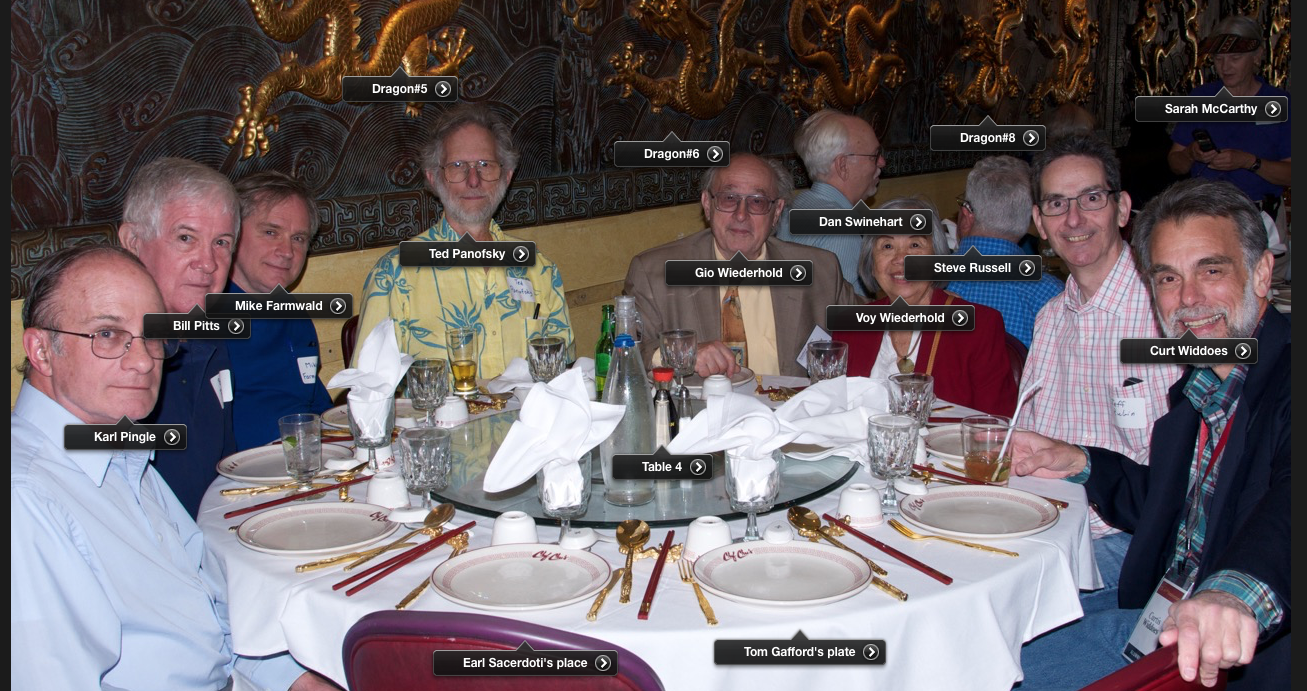 Table #5 complete ( BgBaumgart sits briefly at Whit Diffie place )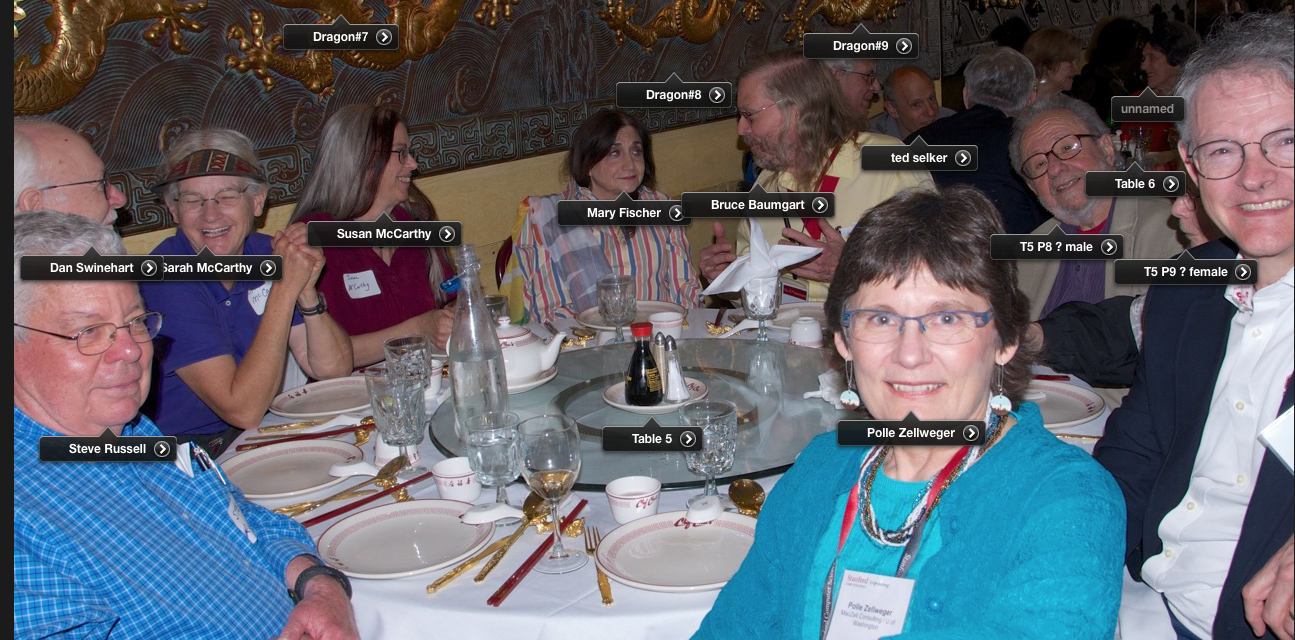 Table #6 complete

Table #7 un-named P2 and P3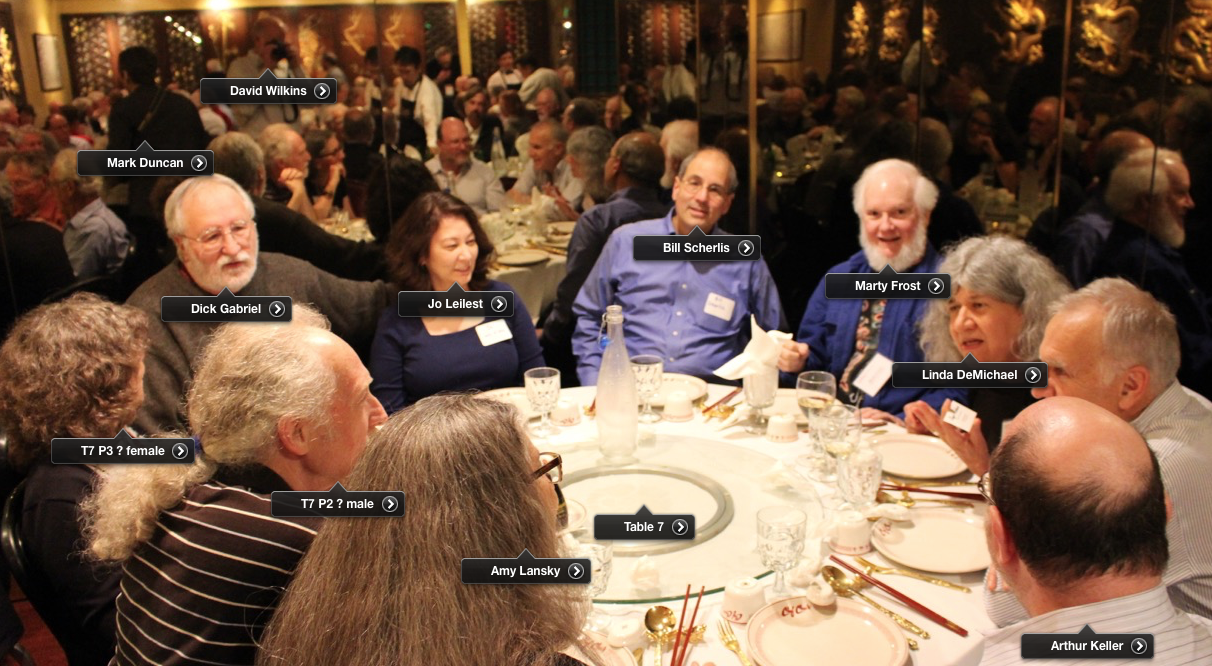 Table #8 empty chair might be Mark Duncan's place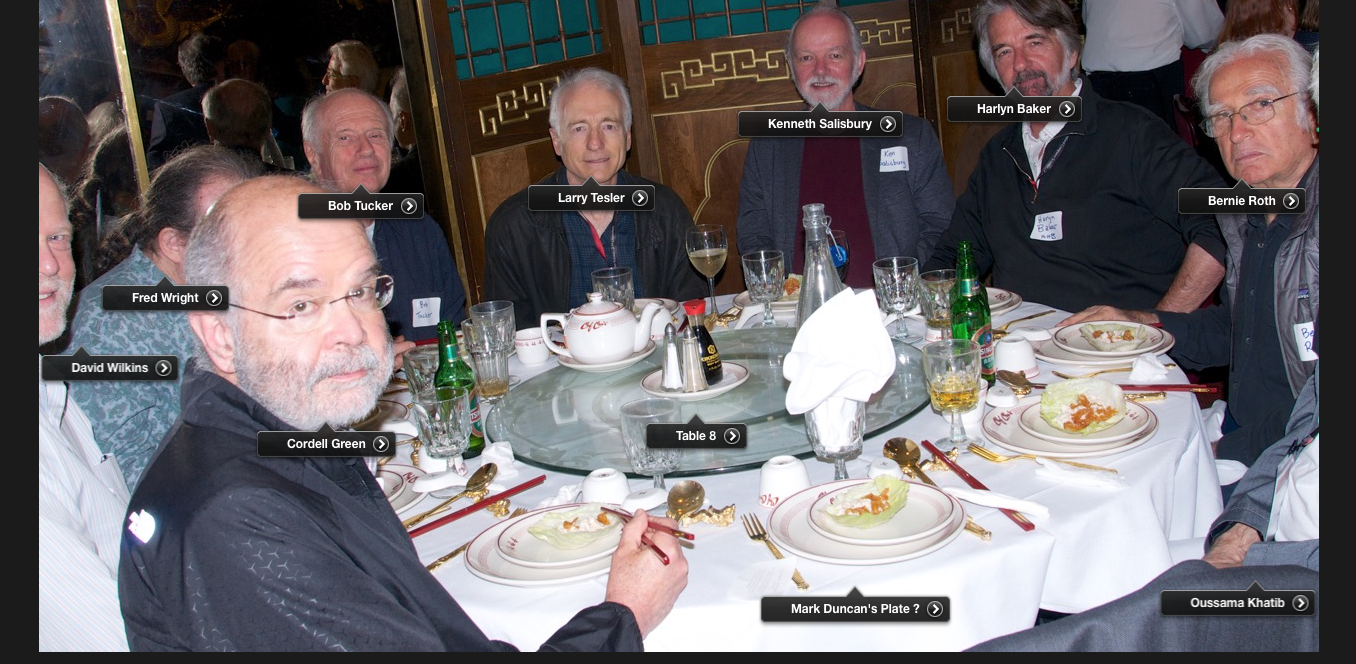 Table #9 looking east towards wall of nine dragons.
Who is the dark hair female talking to Vint Cerf at T3 P6 under Dragon#2 ?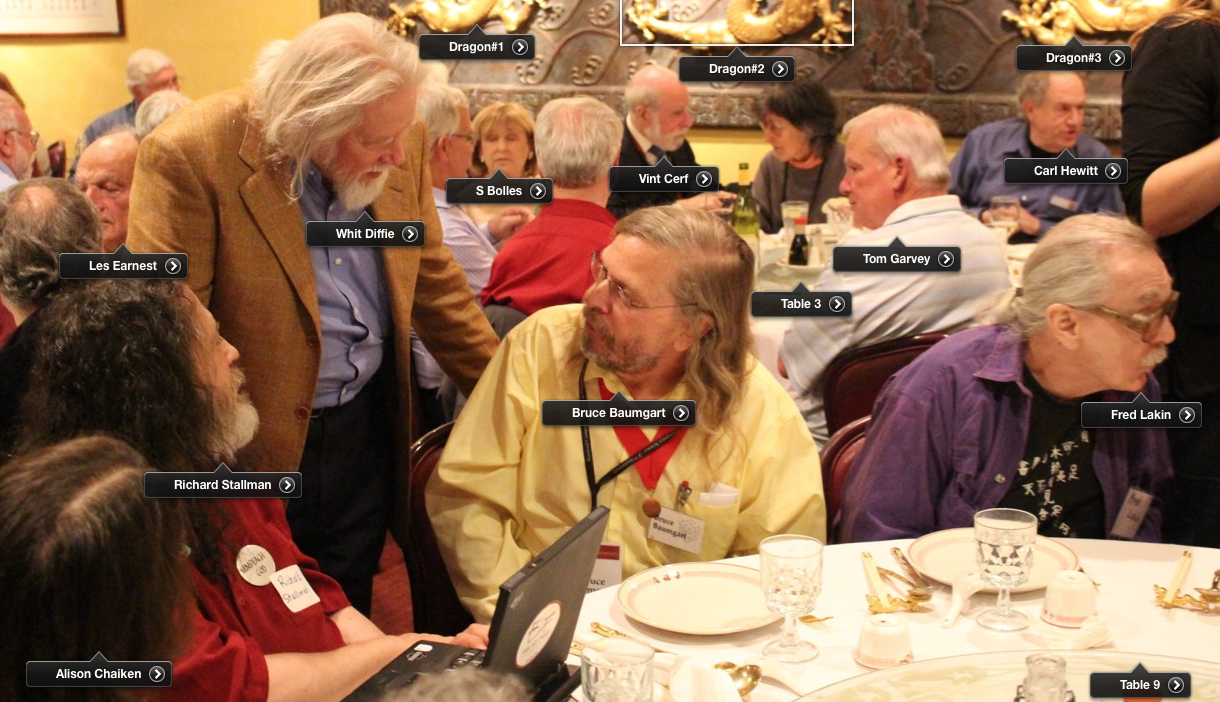 The half hidden faces are (obvious to me) Marc LeBruin and Richard Weyhrauch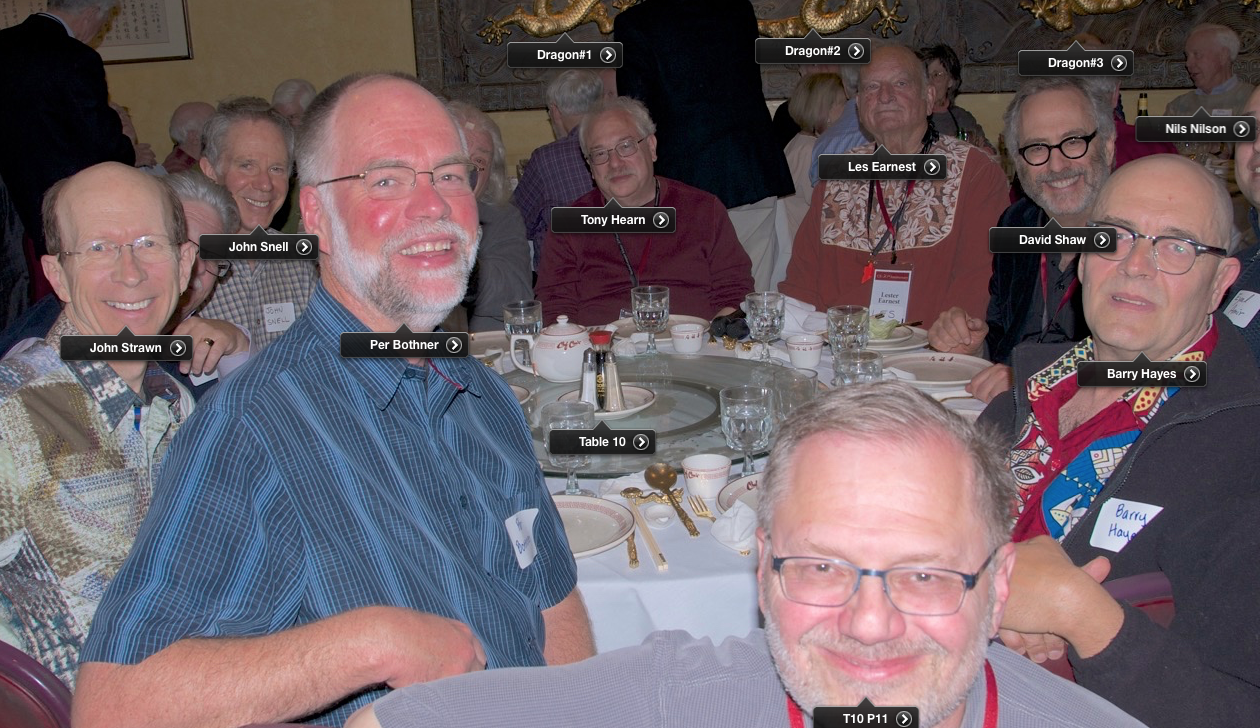 Table #11 complete

Table #12 - un-named P1 and P2

There were 123 places at the 12 banquet dinner tables.
There were 9 banquet tables with 10 persons, and 3 banquet tables with 11 persons.
There are 4 names (male) from Les Earnest's RSVP email list who have not yet been linked to a picture:
James Bennet
David Fuchs
Julius Smith
Vaughn Pratt
Further note: Baumgart and Diffie swapped seats briefly. A few other people walked around table hopping, when the pictures were taken. The two photographers caused empty chairs to be photographed. Some people arrived late (eg Terry Winograd at table#9) and were squeezed in after some pictures had been taken.